Books that help you heal, grow, and discover.
Stumbling
Stumbling
A Sassy Memoir about Coming Out of Evangelicalism
As millions exit the church due to its politics and its treatment of LGBTQ+ people, Brandon Flanery brings us Stumbling: A Sassy Memoir about Coming Out of Evangelicalism to give us a glimpse into why he and others are leaving and to bring us the hope he's found on the other side.
jaded
unbelieve
poems on the journey to becoming a heretic
In unbelieve, Marla Taviano—author, single mom, and former very-good-Christian-girl who had all the answers—welcomes you into a space where you can let it all out, let it all go, and start heading in brave new directions. And she'll be right there beside you on your journey.
Cradled in the Arms of Compassion
Cradled in the Arms of Compassion
A Spiritual Journey from Trauma to Recovery
Cradled in the Arms of Compassion is at once a narrative account of transformation and a spiritual memoir that details the survivor's journey. It's an extraordinary application of imaginative meditation that readers and practitioners will find utterly fascinating.
Giving Up God
Giving Up God
Resurrecting a Spirituality of Love and Wonder
So many of use wonder, is God really real? If we pursue our questions, what might we find? While the church seems to be shutting out those with questions, Sarah Henn Hayward shows us how to go beyond handed-down religion and resurrect a spirituality of love and wonder.
Faith Doesn't Erase Grief
Faith Doesn't Erase Grief
Embracing the Experience and Finding Hope
The grieving process is part of being human, but far too often, grievers are rushed into rejoicing that their loved one is in heaven. It is time for a better way to acknowledge that you can struggle with grief and still love God.
After Evangelicalism Group Study Guide
After Evangelicalism Group Study Guide
The Path to a New Christianity
David Gushee, Study Guide written by Steve Watson
As one of America's leading public scholars on the issues in religion today, David Gushee's After Evangelicalism shines a light on the path forward. The After Evangelicalism Group Study Guide encourages people to read and reflect together on Christianity after evangelicalism.
Asian American Apostate
Asian American Apostate
Losing Religion and Finding Myself at an Evangelical University
R. Scott Okamoto had no idea just what his job as an English teacher at an evangelical Christian college would show him—the bigotry he experienced as an Asian American, the faux intellectualism he fought as a teacher—or how much it would spur him to discover who he was.
Amen?
Amen?
Questions for a God I Hope Exists
From a place of vulnerability comes Amen?, a collection of personal prayers and essays for practicing penitents and devoted doubters. With fresh imagery and prose to help you pause, this book encourages us to ask questions, invite joy, and grapple with mystery.
Intersexion
Intersexion
A Story of Faith, Identity, and Authenticity
Intersexion is a life-giving true story about choosing between social acceptance or health, fear or authenticity—as a sexual minority, ally, or asker of difficult questions. It's a book for anyone who finds themselves at intersections by no choice of our own.
Help Trauma
Help, I'm Dealing with Trauma
Real Talk, Real Encouragement, and Real Healing
What does trauma look like in your life, and what do you do about it? In Help, I'm Dealing with Trauma, Lemuel R.T. Blackett reveals uncensored, real-life experiences, and reminds you of the power of resiliency, faith, getting help, and believing in yourself.
Hope in the 2020s
Hope in the 2020s
Encouragement for Our Time
How do we find hope in a time such as this? In Hope in the 2020s: Encouragement for Our Time, you'll discover hope amid hopelessness. Each of the spiritual storytellers, thinkers, and practitioners offer an antidote, an idea, or some action step that moves you forward and helps you discover real hope.
Lost Faith and Wandering Souls
Lost Faith and Wandering Souls
A Psychology of Disillusionment, Mourning, and the Return of Hope
Lost Faith and Wandering Souls acknowledges the identity crisis of our time and the power of the psychological journey. By looking beneath the surface at deeper dynamics, it shows a way to mourn our losses so we can move to a healthier spirituality.
Lake Drive Books
At Lake Drive Books, we publish spiritual books for readers who want to move beyond broken narratives and are ready to be real and feel seen. We do this with a publishing model that coaches new and established voices and pays them better. Follow us on social media, join our email list, and most of all, support our authors who bring you stories, insights, and new ways to be authentic in a world that needs it more than ever.
Our Newsletter
We're not just a book publisher or a business. We want to create a place for our shared longings, structure for where we want to go. Won't you join us?
Sign up for cool book and author updates, and meaningful posts for your journey of discovery. We'll also often send special offers, and for subscribing, we'll send you a code for a free Audible edition from a select list of our audiobooks. See the list.
Books Create Change
a blog about ideas and books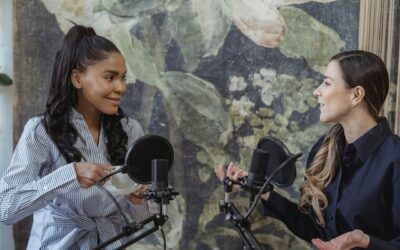 Podcasts, podcasts, podcasts. There are quite a few podcasts about questioning religion, faith deconstruction,...
read more
As an Amazon Associate, Lake Drive Books earns from qualifying purchases. As a Bookshop.org Affiliate (see our Bookshop.org store), we earn from qualifying purchases.