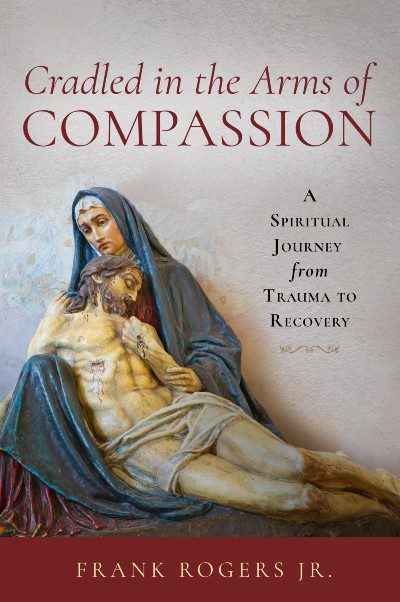 10/17/23
Jacketed Hardcover: $30.00, 9781957687209 eBook: $9.99, 9781957687155
Cradled in the Arms of Compassion
A Spiritual Journey from Trauma to Recovery
Frank Rogers Jr.
"This is an amazing book that I couldn't put down once I started it. In Frank's brutally honest and remarkably disclosive telling of his story you will find a hope-filled model."
—Richard Schwartz, PhD, developer of the Internal Family Systems model
"You were like this once. What did you do to get better?" A day out from a mental institution, a woman devastated by flashbacks from childhood trauma poses this question to her big brother. Within a few weeks, she took her own life. This book is the answer that her brother wished he could have offered.
Spiritual director and professor Frank Rogers had been there. As a young adult, he too was tormented by trauma suffered in the same family. Wracked by depression, he was on the cliff edge of suicide. From intense despair, he set off on a quest—for answers, for sanity, for a credible God to see him through. Cradled in the Arms of Compassion is at once a narrative of psychological transformation and a spiritual autobiography that details the survivor's journey. Rogers shows how he found recovery through a combination of reflective retreats, therapy, creative expression, and an extraordinary application of imaginative meditation, which spiritual seekers and practitioners will find utterly fascinating. The ensuing discovery evolved into the uniquely self-restorative process known as the Compassion Practice.
Frank Rogers' account reveals that a compassionate sacred presence sustains this wounded world, and that this presence can be known, even in the sewers of life's most damaging traumas.
One of the few male accounts of childhood sexual abuse and fewer still that charts a spiritual course for the transformation of trauma.
Praise for Cradled in the Arms of Compassion

"This is one of the most compelling books I've ever read. With fearless honesty, Frank Rogers shares his journey through childhood abuse, coming close to suicide, and then gradually finding the 'sacred and sustaining' balm of compassion. The pages are riveting, and full of value for anyone who has felt loss and sorrow, trauma and shame, or a frustrated longing for inner peace. While learning about effective psychological and interpersonal methods of healing, we're nurtured by a profound spiritual teacher, who helps us find a wellspring of love in the wounds we all carry."
Rick Hanson, PhD, author of Buddha's Brain: The Practical Neuroscience of Happiness, Love, and Wisdom
"With courage, compassion, and a relentless quest to see God's face, Rogers unearths the evils of childhood sexual molestation and its profound consequences. In the padded inner room of a psych ward, in a bag lunch packed by a nun, in prayerful imagination, and in a sibling love that transcends death—that is, on the arduous path of healing, Rogers finds himself (and us all) within God's maternal, all-embracing heart."
Elizabeth Jarrett Andrew, author of Writing the Sacred Journey and Swinging on the Garden Gate
"Writing with emotional honesty from the truthful depth of his soul, Frank describes his journey from the darkness of hopelessness and self-rejection to the light of healing that flows from a felt sense of God's compassionate love and from a restored capacity to embrace his wounded inner child. This fascinating memoir provides rich food for psychological and spiritual growth."
Wilkie Au, coauthor with Noreen Cannon Au of Aging with Wisdom and Grace
"Frank Rogers Jr. recounts a palpable rendering of mind, body, and soul torment generated from childhood trauma and sexual abuse. Through narrative and spiritual processing, he demonstrates the vital need for pathways which can support transcendent meaning making, coherence, validation, and healthy attachments. He ultimately conveys how spiritual and reflective exercises along with creative experiential processes, compassion, and love are healing threads within the fabric of trauma recovery."
Heather M. Boynton, PhD, RSW, HBPE, Assistant Professor at the University of Calgary
"Frank Rogers tells us the story of his own journey of recovery from sexual abuse with tremendous honesty and sensitivity. He holds the reader with care. For those who suffer from sexual abuse, the book offers great compassion, understanding, and guidance to the way toward healing. For those who are listening there is a teaching of the way of kindness, compassion, and presence that we might learn to be companions along the way of healing of others. For all of us, the reading of these pages brings transformation and holds the possibility that the miracle of resurrection may emerge among us. Reading this book is a gift of life. Read it and share it widely."
Elizabeth Conde-Frazier, Director for the Association of Hispanic Theological Education
"Frank Rogers is a spellbinding storyteller. Here he bravely narrates the tale of coming to terms with his own painful past—and how that journey can light the way for clarity, faith, and a measure of inner freedom."
David Freudberg, host of public radio's Humankind
"This courageous and evocative book is a powerful testimony to the heart-breaking realities of childhood sexual abuse and the potential pathways to healing and restoration. The groundbreaking narrative reveals the despair of traumatic experience, the power of resilience, and the transformational potential of the sacred. Grounded in the challenges of complex trauma from multigenerational sexual abuse in the family and in the church, this book offers compassionate insights into the restorative journey toward connection and wholeness. Cradled in the Arms of Compassion is a gift and an essential resource for survivors, family members, practitioners, and religious communities trying to provide care in the midst of traumatic suffering."
Sheryl A. Kujawa-Holbrook, EdD, PhD, Professor of Practical Theology, Claremont School of Theology
"Frank Rogers Jr. vulnerably shares the devastating impact of childhood sexual abuse and the intensely complex journey of healing. The courage, faith and determination of survivors is validated on every page. For any who desire to deeply understand what the healing of childhood trauma entails, Cradled in the Arms of Compassion is a must read that provides a seamless weaving of story, trauma-based healing modalities, and contemplative spiritual practices."
Janyne McConnaughey, author of Trauma in the Pews: The Impact on Faith and Spiritual Practices
"This is an amazing book that I couldn't put down once I started it. It reads like a compelling novel but it's not fiction—it's all true. If you are a survivor of any of these: chronic sex abuse, toxic parents, psychiatric institutions—or if you've cut yourself, felt hopelessly suicidal, or plagued by inner demons, hated yourself for your symptoms and shamefully hid them from others, then this is the book for you. In Frank's brutally honest and remarkably disclosive telling of his story you will find a hope-filled model. His simple, spontaneous act of turning toward and listening to his inner tormentors rather than fighting or running from them, led him, with the help of good therapy, on a remarkable spiritual and healing journey that will inspire all who read it, and I will do what I can to make sure many do."
Richard Schwartz, PhD, Founder the Internal Family Systems Institute and author of No Bad Parts
"Where does one find sanctuary and safety from those who have abused us, and from the shame that accompanies us like an unwelcome apparition? Rogers offers a harrowing spiritual memoir documenting childhood abuse and trauma, and at the same time, a faithful walk in search of the divine that should be read alongside Julian of Norwich, Dorothy Day, Thomas Merton, Bishop Desmund Tutu, and all the great memoirs. Rogers demonstrates tremendous courage in telling his story and offers the reader a gift of a healing that confronts the harrowing, and shows grace in the midst of it."
Patrick B. Reyes, PhD, Dean of Auburn Seminary, and award-winning author of The Purpose Gap
"For Frank Rogers spiritual practice is not an academic theory nor an additive to bourgeois religious life, but a hard-won path to staying alive. No child should ever have to suffer abuse nor any adult the resulting self-loathing; but, like Dante, Frank intuits that the way 'up' to God and life is necessarily 'down,' through sin's source where his demons are rendered in vivid personal detail, given voice by his artful writing, which turns out to be key in his healing. This book does not merely inspire but clarifies practices by which one may find a way beyond abuse, into the arms of compassion. This book is a holy icon, worthy not of mere consumption, but for contemplating the grace that heals and restores."
David F. White, Professor at Austin Presbyterian Theological Seminary and author of Tending the Fire that Burns at the Center of the World: Beauty and the Art of Christian Formation
"With the wisdom of a sage, the genius of a master storyteller, and the tender compassion of a saint, Frank Rogers Jr. offers this memoir as an invitation to dive deep into the waters of human experience and bear witness to it by the power of love. And along with radical care, courage, and candor, the pages are brimming forth with possibilities for hope and healing in a wounded world. I am confident that through this book many lives will be powerfully transformed!"
Aizaiah G. Yong, author of Multiracial Cosmotheandrism and The Pulse of Life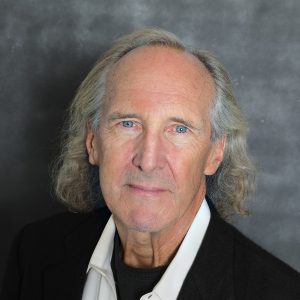 Frank Rogers Jr., PhD, is the Muriel Bernice Roberts Professor of Spiritual Formation and Narrative Pedagogy at Claremont School of Theology. He's a spiritual director, speaker, retreat leader, and the author of Practicing Compassion, Compassion in Practice: The Way of Jesus, and The God of Shattered Glass: A Novel. He focuses on spirituality that is contemplative, creative, and socially liberative. He is the cofounder of the Center for Engaged Compassion (centerforengagedcompassion.com) and lives in Southern California with his wife, Dr. Alane Daugherty, with whom he shares three sons.
As an Amazon Associate, Lake Drive Books earns from qualifying purchases. As a Bookshop.org Affiliate (see our Bookshop.org store), we earn from qualifying purchases.